Entries
上記の広告は1ヶ月以上更新のないブログに表示されています。
新しい記事を書く事で広告が消せます。
コメント
コメントの投稿
トラックバック
トラックバック URL

http://anclipping.blog104.fc2.com/tb.php/507-14ad751a
 シンプルでポップで、それでいてアドバンスなデザインを見つけてしまったので書かざるをえまい。。とういテイです今日は。
 一つは枝豆など豆類を盛り付ける器。もう一つは折り畳み式のイス。どちらも日常生活に密接したプロダクトデザインです。現状以上に使い勝手の良いデザインアイデアなぞ出まい・・と思えるアイテムを刷新しましたね。枝豆器は言わずもがなですが、イスの方は「未使用時の省スペース」と言う点で優れています。
 ほとんどの国の首都近辺で暮らす人なら、生活必需品のデザインに対し現状で満足している思います。例えば、マグカップがずっと昔から変わらぬ形をしてても誰も不満を漏らさないでしょう。。 それなのにデザイナーは思い描くんですよね。その先のデザインを。。。
 我々"人間"には定型があります。頭があり胴体があり手足があります。それから正面と背面があります。。この定型を基準に、我々人が生活をおくる上で必要不可欠な道具について、最も効率的な形や在り方をデザインすること。それがプロダクトデザイナーに与えられた宿命であります。  最後に・・とある障害者用プロダクトの広告コピーにこんな言葉があります。。。『我々は、デザインの為に、デザインされていない。』
以下 Yanko Design よりクリッピング↓↓
---
Double Dish
Serve snacks in a small dish and hide waste in the collection dish underneath. It's perfect for olives, shelled nuts, and endamame beans. It can also be used as two separate dishes. Ooh – dishwasher safe and available in three color combinations: white and green, full green, full white.
Designer:
Joseph Joseph
Double Dish
- [found at
Yanko Design
]
---
---
Rubber Stool by Satoshi Itasaka
There are plenty of seating options out there, but currently the most unique one has to be this Rubber Stool. It's crafted from recycled rubber and comes in flat knock-down state. To assemble, you simply need to twist and turn the sinewy legs, and lock them into place. Soon you have a comfy seat to park your tushy on!
Must confess, that it looks pretty artistic, even in its flat-open avatar, good enough to be hung on the wall as some kitsch artwork!
Material: Recycled rubber
Size: W 320 D 320 H 400
Rubber Stool is Prototype
Photo by Ikunori Yamamoto
Designer:
Satoshi Itasaka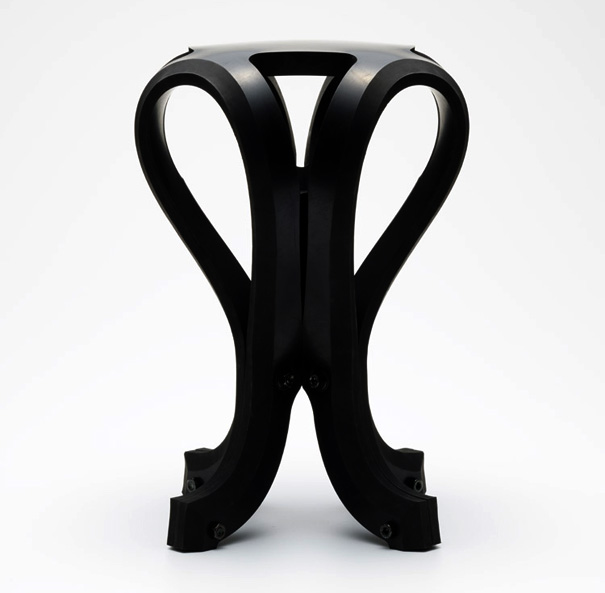 Rubber Stool by Satoshi Itasaka
- [found at
Yanko Design
]
---
スポンサーサイト
コメント
コメントの投稿
トラックバック
トラックバック URL

http://anclipping.blog104.fc2.com/tb.php/507-14ad751a