Entries
上記の広告は1ヶ月以上更新のないブログに表示されています。
新しい記事を書く事で広告が消せます。
コメント
コメントの投稿
トラックバック
トラックバック URL

http://anclipping.blog104.fc2.com/tb.php/33-e40bb2db
海外の作家さんのおはなし。
先日『ファッション誌や美術館の彫刻にポルノちっくなアレを抱きますか?え?お兄ちゃん』という日記を書いていた作家さんがこんな作品を作っていました。 

"振りがあってから作品をアウトプット" という生々しい展開をライブ感覚で見せてもらいました。ちょっとその優しさに惚れてしまいそうです☆

[Toy Machine Team]のブログから。
My strange evening...
No love in days, so much to do and never any time.
Started off in LA helping Deanna hang her part of a group show at New Image Art.
Then on the way home got called by RVCA to help paint a banner that will be at this trade show.
The model I'm standing on is Erin Wasson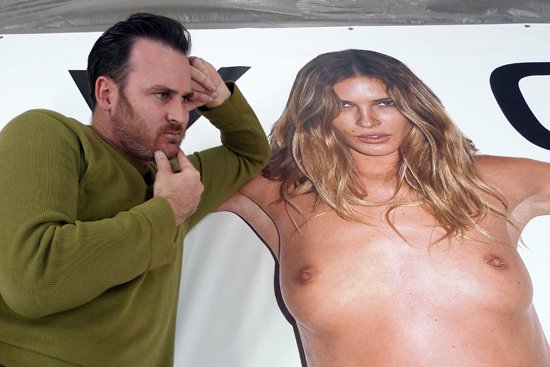 "What will I paint on her?"
"Hey JGonz, DBriggs, Jacob, Eggs, Vinny and the other commenters, how are you?"
Turtle-Boy will walk all over you.
Kelsey Brooks was there painting part of the banner as well.
Again.
George from RVCA is an accomplished artist and started on the other side.
George was killing it, making my stupid sect painting look dumb!
Fixing shit. We had to "cover the boobs" because its a "family" trade show.
My plumbers' crack was covered, sorry ladies.
Amateur hour at the Apollo.
Jerry Hsu has a blog you know...
People love rumors. Let's start one. Billy Marks has a baby boy named "Catch"
Star Graphics
Man, I have another blog.
I left at 12, I bet those guys stayed real late.
OK, see you all at Deanna's show.
Posted January 8th, 2010 by yeah
スポンサーサイト
コメント
コメントの投稿
トラックバック
トラックバック URL

http://anclipping.blog104.fc2.com/tb.php/33-e40bb2db