Entries
上記の広告は1ヶ月以上更新のないブログに表示されています。
新しい記事を書く事で広告が消せます。
コメント
コメントの投稿
トラックバック
トラックバック URL

http://anclipping.blog104.fc2.com/tb.php/247-0b9a3273
糸を樹脂で固めて作った籠。。『moa baskets』奇麗です!
工業デザイン的視点から見て、moa basketには良いところが沢山あります。一つは"軽い"でしょうね。あとは水をはじく、素材の柔軟性、造詣の容易性、それからデザインのバラエティ豊富さなど色々と見えてきます。それこそ耐久度が気になってしまうような方は手を出さない方がいいかもしれません。しかし室内にあったらかなり可愛いインテリアになりそうですね。
以下
designboom
よりクリッピング↓↓
---
eva marguerre and marcel besau: moa baskets
the new hand-made basket series 'moa' by german design duo marcel besau and eva marguerre
is made of a combination of elastic yarn and resin. innumerable crisscross spanned
colorful lycra-yarns create an interwoven elastic net, that is drenched in resin and pressed over
a particular form. after the hardening process of the resin, a new soft-structured basket is created.
the series follows eva marguerre's 'nido' glass fibre stool she developed back in 2008,
using a similar technique.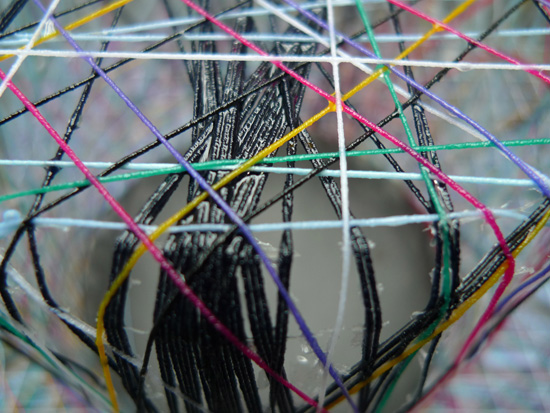 detail of the lycra-yarns
making process - lycra-yarns are spanned over a frame...
after drenching in resin, the net gets pressed over a form.
and more..
eva marguerre and marcel besau: moa
baskets - [found at
designboom
]
---
スポンサーサイト
コメント
コメントの投稿
トラックバック
トラックバック URL

http://anclipping.blog104.fc2.com/tb.php/247-0b9a3273